Introduction to the writings
Peter Tranchell was a prolific writer throughout his life. Family and friends would beg for the latest instalments. We are publishing selected works (including the marvellous "Jottings of a Domestic Bursar") through the Written Works blog in this website. Many other items are held in the UL archive and we will make them available within this site when possible.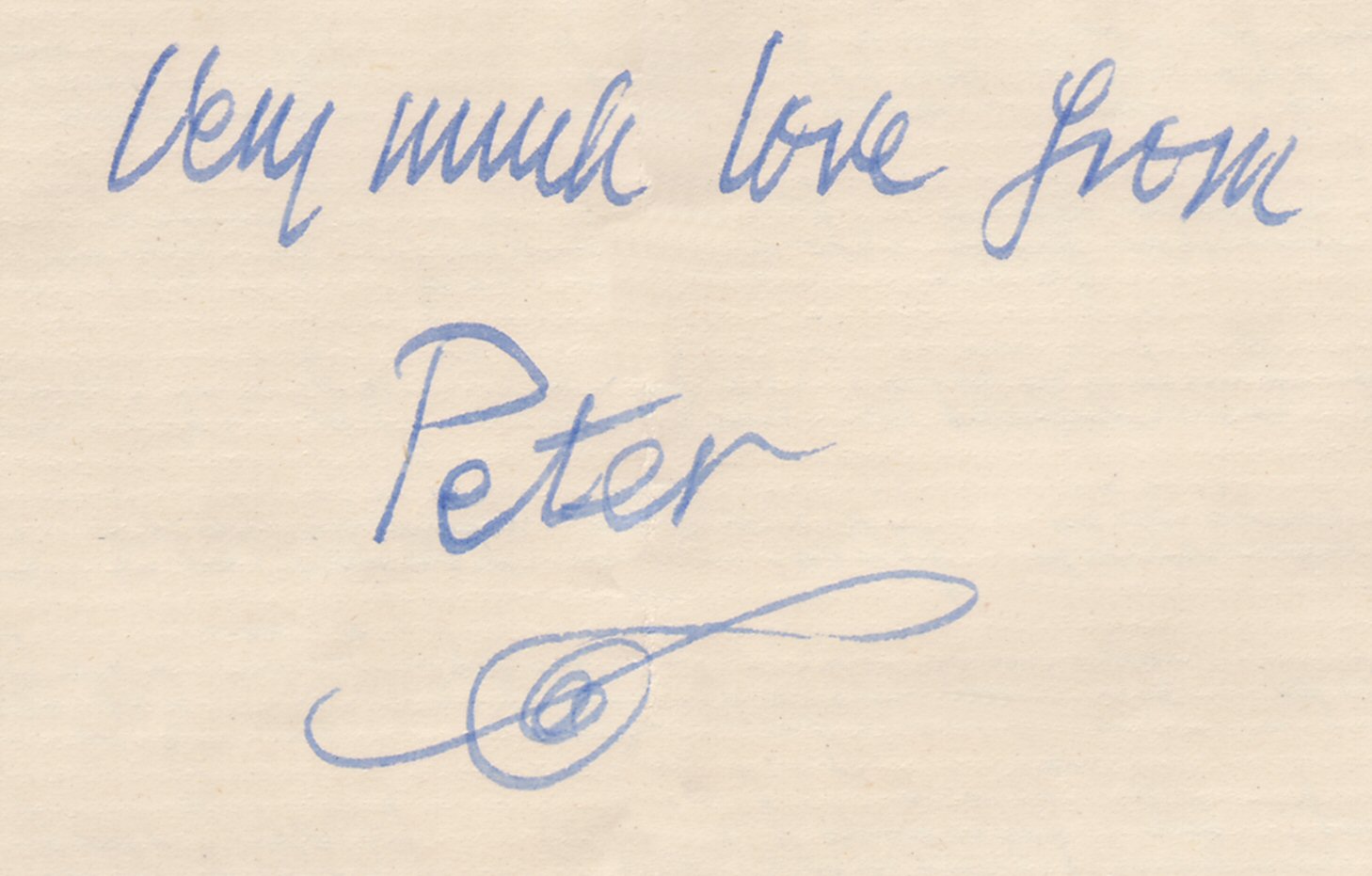 Peter Tranchell in The Cambridge Review
We have collected and edited the articles and reviews by Peter Tranchell, and by others concerning his music, that appeared in The Cambridge review in the period 1951 – 1959, & 1962, together with P.A.T.'s review Britten and Brittenites.
In this period The Cambridge review ("A Journal of University Life and Thought") was published weekly during Full Term by W. Heffer & Sons Ltd. Its regular contents included News and Notes; a miscellany of one-off articles; correspondence, regular book reviews and reviews as appropriate for the Union Society, Art, Cinema, Theatre, and University Sport; that week's University Sermon; and a Calendar of Events.
Tranchell returned to Cambridge as a University Assistant Lecturer in the Music Faculty in 1950, and from 1951 to 1959 he was a regular contributor to The Cambridge review as Senior Music Critic, not only of reviews but also of occasional articles on a musical topic. The Editorship changed annually, and in the 1952-53 academic year was Harry Porter, Peter's friend and one-time collaborator (for Daisy Simpkins), who subsequently continued to provide the Cinema reviews for some years.
This collection draws together all of PAT's contributions, together with reviews by others of some of his music. The Cambridge review collection may be accessed as a single PDF for printing or downloading, and the individual articles may also be found in the Written Works blog. Drafts of the articles by PAT can be found in the Cambridge University Library MS collection under the classmark Tranchell/9/3/5. The numbered footnotes are supplied by the editor.
Compiled and edited by John Gwinnell in August 2012 and February 2016, and prepared for publication within this website by Crispin Flower in March 2016.
Also see P.A.T.'s Britten and Brittenites, a review of the book 'Benjamin Britten: a commentary on his works by a group of specialists, edited by Donald Mitchell and Hans Keller' (London, Rockliff, 1952, 30s.).
Material by P.A. Tranchell © Cambridge University Library.
Coming soon
We are working on:
Family correspondence (IN PREP)
Choir letters (written to members of the choir before each term) (IN PREP, but here is one already on-line)
Short stories (IN PREP)