The cover sheet of this song indicates that it was written while Peter Tranchell was teaching at Eastbourne College in 1949-50. We have published some recollections of PAT's time at Eastbourne elsewhere.
Score here or click on the image below.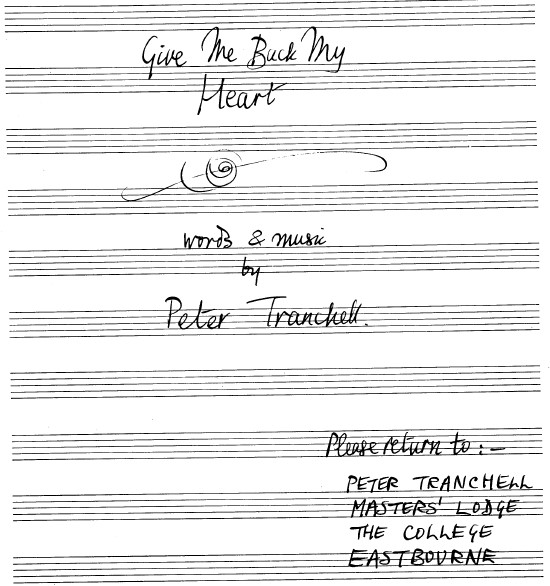 Please see our guidance on the use of these scores.