A short setting of a text by Charles Wesley, for three voice parts and organ.
In the October 1971 original (© Cambridge University Library, MS.Tranchell.3.53), on which this edition is based, the three vocal parts are marked as Tenor, Baritone and Bass, but we feel they could work equally well for upper or mixed voices. The Cambridge University Library also holds a later revision, dated March 1975, for ATBrBB & organ, which states "Original a tone higher for TBrB & organ". The tune is named Waltham Chase.
Access the PDF score here or by clicking the image below.
Please refer to our guidance on the use of scores published by The Peter Tranchell Foundation.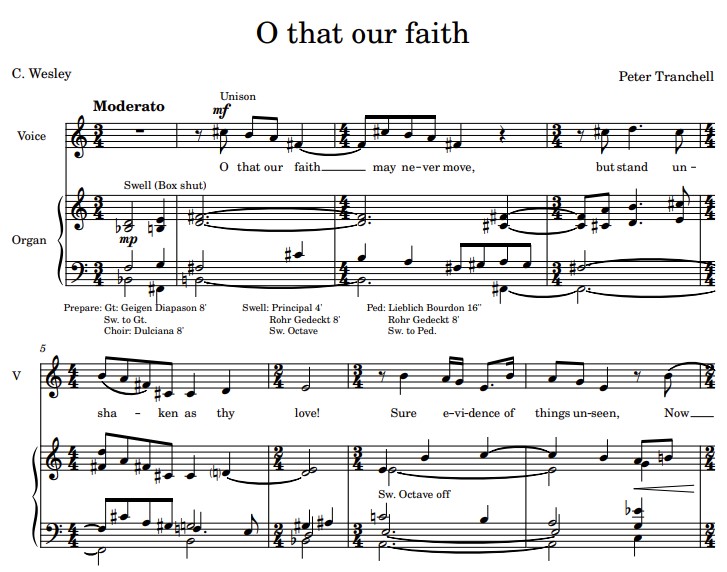 O That Out Faith was sung in Southwell Minster on 31 July 2022 by The Ferrabosco Singers, and appears on the music list at New College Oxford 17 November 2022.