Triple chant for Psalm 127 for ATBB in C major, and for SATB in E flat major
Two (and possibly three) versions of this triple chant are found in the Cambridge University Library archive:
We are told this chant appears in the St. Paul's Cathedral ATB Chant Book (number 50) - thanks Peter Kirk.
The full typeset PDF score for the Psalm 127 C major ATBB version can be obtained here (or click on the image below).
A MusicXML version suitable for import into MuseScore or Sibelius (etc) can be obtained here.
Please also see our guidance on the use of this score.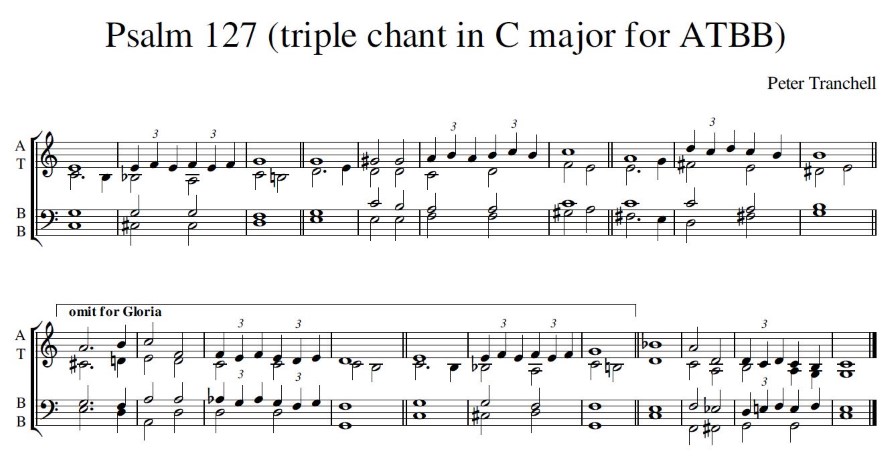 [127]. PSALM CXXVII. Nisi Dominus.
1. Except the Lord build the house :
their labour is but lost that build it.
2. Except the Lord keep the city :
the watchman waketh but in vain.
3. It is but lost labour that ye haste to rise up early, and so late take rest, and eat the bread of carefulness :
for so he giveth his beloved sleep.
4. Lo, children and the fruit of the womb :
are an heritage and gift that cometh of the Lord.
5. Like as the arrows in the hand of the giant :
even so are the young children.
6. Happy is the man that hath his quiver full of them :
they shall not be ashamed when they speak with their enemies in the gate.