Welcome to the Peter Tranchell website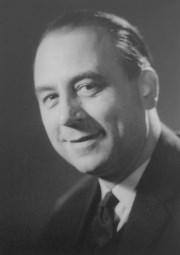 This website is a source of information about Peter Tranchell (aka "PAT"), 1922-1993, composer, Precentor of Gonville and Caius College and Lecturer in Music, University of Cambridge.
The site is authored and managed by a group of enthusiasts (some of whom were friends and pupils of PAT), and will be enhanced continually as material becomes available. Our aims are to make Peter Tranchell's music and writings available to a wide audience free or at minimal cost, to provide accurate information about his life and works, both musical and literary, and to maintain the site as a sustainable on-line resource for the future.
Making PAT's music available is time-consuming work, involving finding and researching the manuscripts, copying/scanning, transcribing into digital notation, proofreading and publishing. We have limited time and resources available, and would welcome contributions of all kinds from anyone who knew PAT or who appreciates his music - find out how to donate. Or if you can contribute scores, recordings, anecdotes, writings, or time and expertise in any area, please contact us here.
We are also maintaining a calendar of performances of Tranchell's music, both sacred and secular - please contact us with details if you know of any.